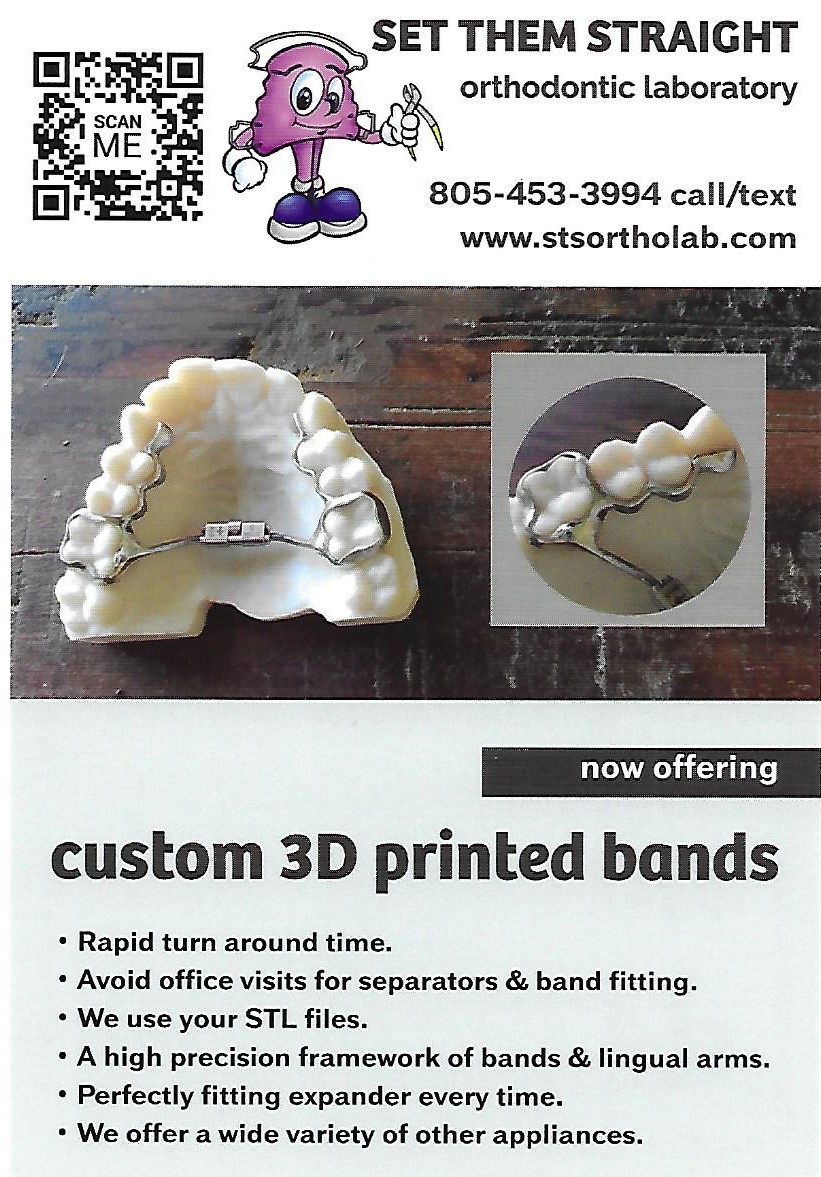 Since 1997 we have provided a variety of quality appliances to orthodontists and general dentists across the country on a daily basis. Our Oxnard, California lab is open Monday through Friday, 8 am-5 pm (PST), 50 weeks a year and has the latest techniques, materials, and state-of-the-art equipment.




We create accurate, durable and professional removable and fixed appliances using a variety of color and glitter options on both your plaster and printed models.




We have the latest state of the art equipment to include resin 3D printing and 3D metal printed bands for RPEs and any banded appliances (see products page for specific sending instructions). 3D printed metal appliances will be returned to your office within two and a half weeks. We are also offering laser welding as we strive to keep ahead with the latest techniques.




Appliances arrive in the fastest time for complete doctor and patient satisfaction whether you are a mile down the road, or thousands of miles away. For local doctors we provide FREE pick-up and delivery. We provide FREE SHIPPING one way for doctors outside our area. We accept check and credit card payments.




We would be delighted to have the opportunity to work with you. In the meantime, we wish you happy smiles.

Looking forward to hearing from you soon.




Stuart A. Cugnoni
Owner
A lab with a personal touch, yet professional and accommodating to our needs. The best part is that the appliances fit well all the time."



Great retainers and appliances!! All fit well and are always consistant quality. Good turn around time too! We will be sure to tell all our colleagues about your service."




Helping Create Smiles to Last a Lifetime